WEBB'S SOFTWASH SOLUTIONS
Webb's Softwash Solutions has provided quality services to clients by providing them with the professional care they deserve. Get in touch today to learn more about our Pressure Washing Business.
REQUEST A QUOTE!
Residential Pressure Washing
Our team of technicians have the equipment and expertise to clean all types of materials and textures safely.
Learn More
Commercial Pressure Washing
Full structural cleaning services from the top down.
Learn More
Contact us today for a free estimate on your cleaning projects and needs.
Contact Us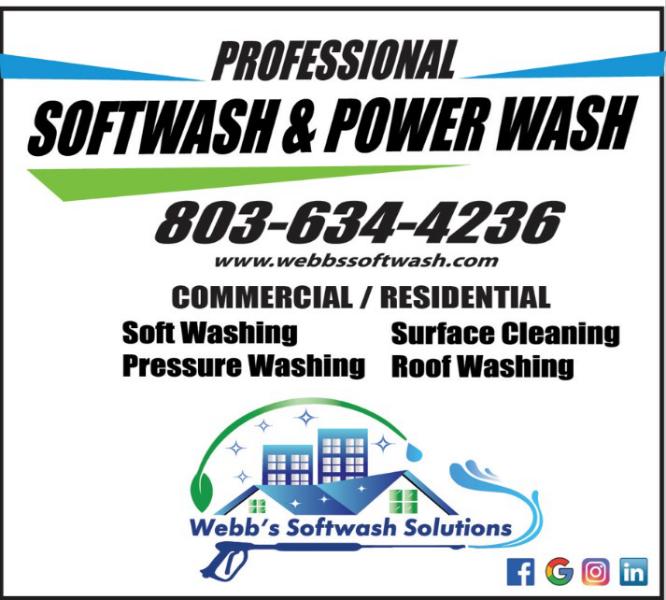 ABOUT US
Our mission at Webb's Softwash Solutions is simple: to provide high-quality services for our valued clients. Our team goes above and beyond to cater to each project's specific needs. Through open communication and exceptional service, we hope you'll find what you're looking for with our Pressure Washing Business. For more information or general inquiries, get in touch today.